WELCOME TO THE LAIR OF A GAY CLOWN!
They say you can't go home again, it's true // Especially when your home burns down around you
I lit the match with a flick of the cleat
From the league that hexed me
Yeah, I'll see you in hell 'Cause it's hell that sent me As I walk out the door Singing, "Next team, next team".
(ps visit my guys) uwu
Let me introduce myself: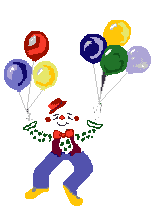 check out my pages!